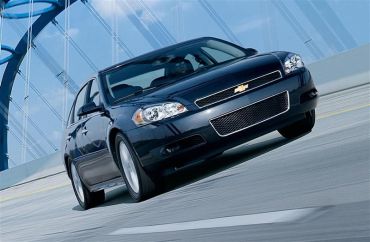 As GM 3.6 specialists, we offer the best tuning and unique products for your 3.6 motor. Our suggested modpath for the 2012-16 W-Body Impala platform is as follows:
Overkill Tuning - Provides the biggest bang for your buck, particularly for flex fuel vehicles with our E85 tuning, and new modifications are supported as you add them so it's not a one and done tuning deal.
Modify Air Filter Housing - You can do an aftermarket intake system, but try modifying your air filter housing to let more air in from behind the headlight area to gain the majority of the gains versus a K&N system, a free mod if you're handy
Ported Intake Manifold, Intake system with 80mm Throttle Body - Sold as a kit, because everything works together. Larger throttle body and a replacing the small factory MAF housing with larger diameter components, and porting the intake manifold with matching to the larger throttle body all combine for better throttle response and upper rpm power. Tuning is required so do this after Overkill tuning.
JacFab Intake Manifold Spacer - We didn't sell enough of these to keep them in stock but contact JacFab directly to see if the 2012+ Impala specific JacFab spacer is available.
More minor mods - Exhaust work is small gains on the 3.6, you can install the mufflers you like and gain more sound than horsepower, but focus on the Y pipe section near the catalytic converters for the best gains.
Final Drive Ratio - Not an easy swap but look at swapping the 2.77 final drive ratio to a 3.16 ratio offered in other 6T70 transmissions during a rebuild


We are pleased to be a premier tuner for the 3.6 Direct Injection V6, codename "LFX", found in your 2012 and newer W-Body Impala. As V6 tuning specialists, Overkill is here to support all platforms that this engine equips, and we're very pleased that GM gave the last of the W-Bodys a great run with this terrific V6.
Overkill LFX tuning is a complete and thorough recalibration of the engine and transmission computers. More power, better response, improved fuel economy, improved transmission behaviour, support for aftermarket modifications, whether you're an enthusiast or consider yourself a regular car own, these are changes that you'll appreciate and enjoy every time you drive your Impala.
Features/Benefits:
Horsepower gains of 10-20 horsepower at the wheels depending on modifications
Smoother acceleration, more mid-range power, less peaky feeling to the power delivery
Instant throttle response, no more rubber band feel, NO NEED FOR EXTERNAL THROTTLE BOOSTERS!
Increased fuel mileage capability, 1-3 MPG gains will depend on your driving style
Fully rewritten transmission shift points will downshift with less throttle input, upshift at better engine rpms, reduce torque converter bogging around town, and improve how the vehicle feels in daily driving by feeling lighter and easier to drive
Raised 6800-6900rpm full throttle upshifts, 1st/2nd/3rd gear downshifts available at higher road speeds for improved acceleration
Revised cooling fans with 1 minute engine off continuous operation at key off (HPTuners tune only)
Improved engine knock response times for improved engine safety
Improved engine knock spark recovery rates for improved performance
Tracton control less intrusive on hard acceleration (HPTuners tune only)
Speed Limiter Removal, Engine park rev limiter raised
P0420 code removed for high flow cat converters, request other codes removed
No charge revisions for your future modifications




Autocal Handheld: The best way for us to provide tuning for your 2012+ Impala is through our Autocal handheld system. The Autocal handheld allows you to take the handheld to the vehicle, read the factory file, upload our Overkill tunes and provide scan data using just the handheld unit inside the vehicle. Return to stock calibration whenever you want, apply updates and retunes easily through email with us and Overkill retuning is available at no charge for as long as you own your vehicle. You'll need a computer that can run a windows based program and has a USB port to transfer files to and from the handheld.



BACK TO PRODUCT LISTINGS