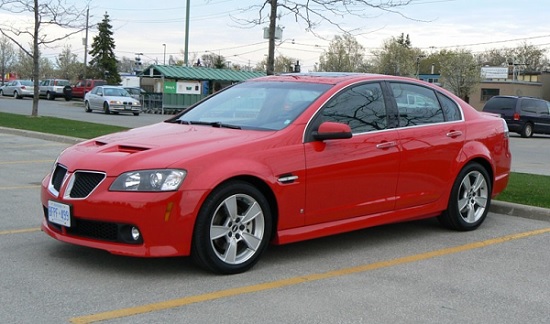 We are very pleased to be the premier Pontiac G8 V6 tuner in North America with the only made to order tuning service. In keeping with Overkill tuning tradition, this G8 V6 retune is an extensive recalibration of the factory tune to improve overall performance but also address some key driveability dislikes. One thing we know for certain is you'll love what an Overkill G8 V6 tune will do for your vehicle.

Features and Benefits:

Horsepower gains of 10-15 anticipated on 91 octane, greater with aftermarket intake
Smoother, more consistent part throttle acceleration
Stronger mid-range torque
Improved fuel mileage potential and fuel mileage consistency.
Cooler running engine and transmission (improves oil life and timing chain life expectancy)
Speed limiter removed, rev limiter raised in park
Tuning support for your aftermarket modifications including our MAF and throttle body upgrades, headers including high flow cat converters (P0420/P0430 disabled)


The Transmission Shifting - A lot of R&D has gone into our transmission tune and is Worth getting Overkilled on its own!:

Full throttle 6800 rpm shift points
Skip shift to 1st and 2nd enabled at higher road speeds (full throttle acceleration at 30-40mph will push you back!)
Early part throttle 1-2 and 2-3 shift corrected
No part throttle bog between 25-40mph
Both regular and Sport mode driving heavily revised for better upshift and downshift points. Holds upshifts longer, downshifts with less throttle. Sport mode provides a noticably sporty shift pattern.

Prerequisites for a tune - For the engine and transmission tune, you're required to run 91 octane or higher, however no other engine modifications are required. An air intake and any exhaust work will help improve performance. For the transmission only tune, no modifications are required and of course the fuel requirements remain unchanged from the factory.


| | |
| --- | --- |
| | |

| | |
| --- | --- |
| | |