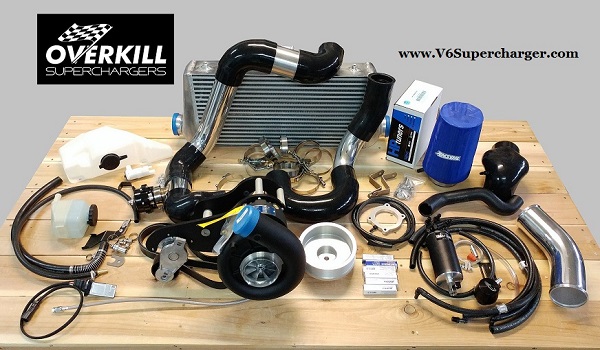 Welcome to the Overkill Superchargers Accessory page. This is where you'll find additional components to upgrade your system, plus select replacement parts that may be needed several years down the line.


The Overkill water/methanol injection kit is specifically for the Overkill supercharger systems and your vehicle. Rather than using a universal kit and adapting it to fit with mixed reliability, this kit is easy to install, designed to be dependable and right sized components for the job.
Injecting water/methanol increases effective fuel octane and cools the incoming air charge, this reduces engine spark knock in both cases. You can use this kit to maximize your current setup's performance if you have a little spark knock, you can run a few more PSI of boost over the Stage kits, you can run Stage 2's 10psi on a Stage 1 kit without the fueling upgrades, you can suppliment a minor fuel supply shortage when running 12+ psi.
Main design features:
Preinstalled dual spray nozzles - fine mist, no air leaks, reliable install.
Custom wiring harness - measured for each Camaro or Cadillac vehicle specifically, top quality components, OEM connections, no cut/splice required, no pump controllers to fail, boost activated
100% Methanol compatible pump - designed for 50/50 water/methanol but designed to handle methanol content up to 100% pure, mounting solution provided, no guesswork
Uses the existing washer reservoir - large capacity, simplifies installation, can still use windshield washers up to 75% methanol
Accessories - to help installation such as drill bit for the washer reservoir, drill/tap for pump mounts, specific pump mounting brackets for Camaro/CTS, razor blade
Assembled to order, allow roughly 1 week before shipping.
$650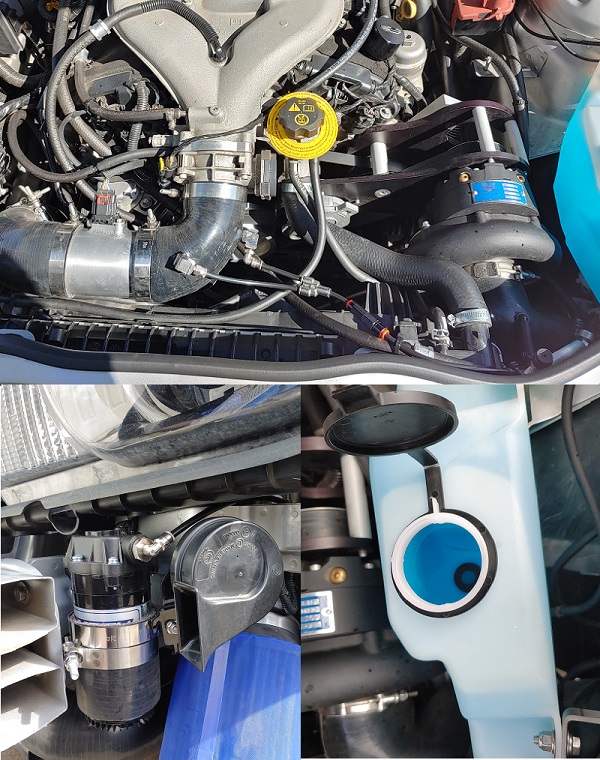 Want to see what the installation is like? Click here for PDF installation instructions


An Overkill original and exclusive - Port Fuel Injection Manifold!
The Overkill Port Fuel Injection Manifold is designed for E85 ethanol use the Stage kits (above 10-11psi boost). The Stage 3 fuel upgrades can supply 10psi boost on full strength E85 ethanol, but we need more fuel supply to run 12-13psi or up to 14-15psi on full concentration E85 ethanol. This manifold injects extra fuel but bypasses the DI high pressure fuel injection system, using fuel tank fuel pump pressure like a traditional port fuel injection system. By passing the DI system, it can work together with it to supply extra fuel. The system is dormant under regular driving and activates under boost. Fuel is delivered through professionally constructed steel braided lines and relies only on a top quality wiring harness and fuel solenoid to activate.
This manifold replaces the LFX aluminum lower intake manifold. No permanent modifications are required to the vehicle or engine. Tuning is required. The Stage 2 in tank fuel pump upgrade is at minimum required to run this manifold. The LFX upper manifold can be either factory or ported upper LFX manifolds, it does not impact this choice.
Main design features:
Bolt in Replacement - replaces lower intake manifold but requires no modifications to upper intake manifold
Bypasses Direct Injection fuel system - supplements fuel flow under boost without requiring additional DI fuel system upgrades, doesn't increase fuel consumption at idle or cruise
Custom wiring harness - measured for each Camaro or Cadillac vehicle specifically, top quality components, OEM connections, no cut/splice required, no controllers to fail, boost activated
Simplicity - Kit doesn't rely on external pumps, boost activated fuel flow, no controllers to fail
Two manifolds are available sized to support around 12-13psi on full E85 or 14-15psi on full E85. The 12-13psi manifold is easier to tune and recommended for most people running on the street. If you have a built motor and/or are pushing the limits at 14-15psi, then consider stepping up to the larger nozzles. These are NOT interchangable once the manifold is built.
Black Friday Pricing - $950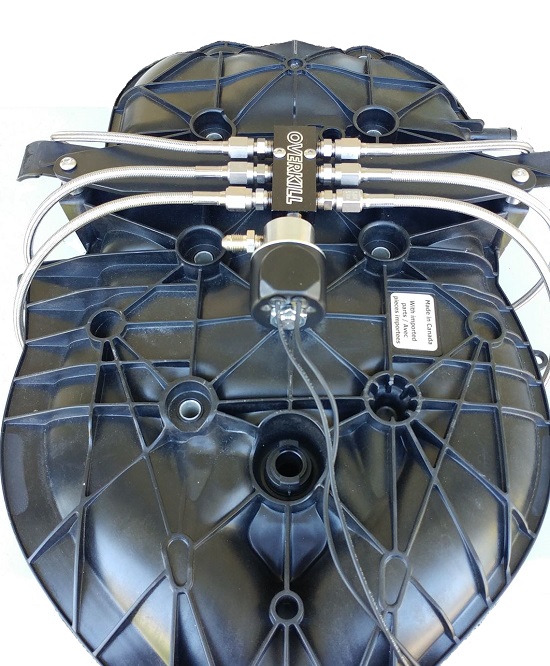 High Pressure Fuel Pump Upgrade - 2012-2015 LFX engines
This upgrade to the high pressure mechanical fuel pump (that attaches to the engine) allows for higher fuel pressures and increased fuel capacity. Part of the Stage 3 kits. A direct replacement and a short extra install time when doing the Stage 2 kit. Available only for 2012-15 LFX and 2010-13 3.0 LF1 engines at this time.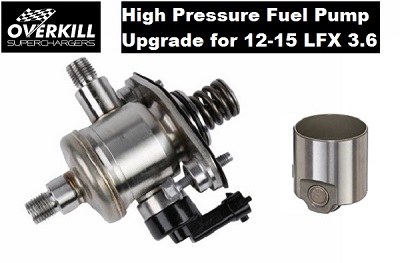 Larger Fuel Injectors - LLT/LFX/LGX Direct Injection engines
You can purchase separately our larger fuel injectors for all the direct injection 3.6s. These injectors will come as direct swaps and will support more boost pressure than factory injectors. LLT fuel injectors rate around 135#, while LFX rate around 124# and LGX at around 126# (factory sizes are 105/109/96# respectively).
Before it's asked, yes you can run the LLT fuel injectors on the LFX if you run an LLT fuel rail and modify the fuel injector wiring sub-harness. They won't fit the LGX.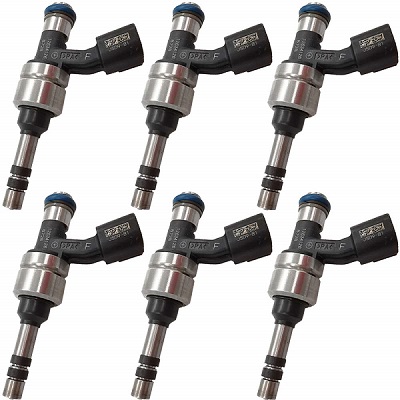 Replacement Tensioner Assembly
One eventual wear item on the kit is the belt tensioner. This is a replacement fully assembled belt tensioner. Put together with several custom components, it's better to sell you a full new assembly if you need it. Note for 2020 the new style tensioner body that will be more durable and provide better belt tensioner.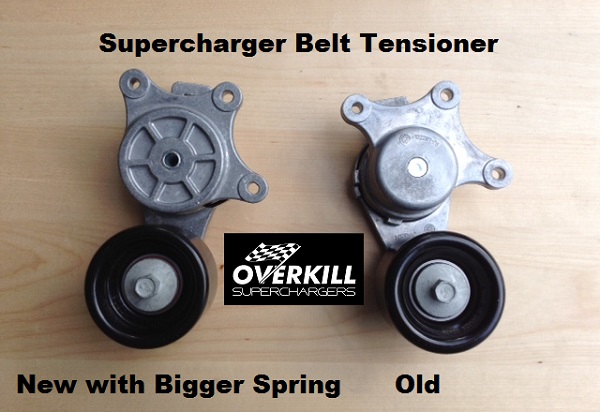 Replacement Catch Can Check Valves
The absolute newest check valves used for our catch cans. Not cheap but too important to cheap out on, these are aluminum body and Made In USA, they're also designed specifically to be opened with vacuum suction and will withstand boost pressure from the intake manifold at full throttle.
All come with 3/8" hose connections except 2016+ Camaro where one valve will come with one 1/4" hose connection.