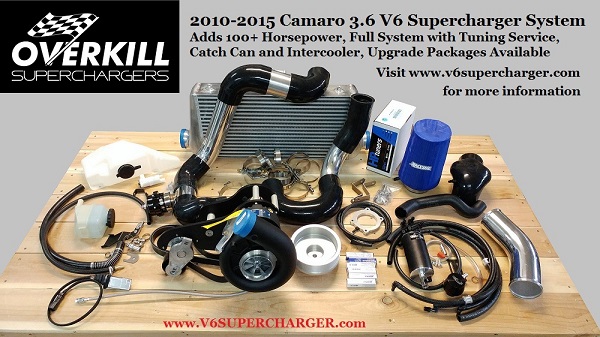 Welcome to the Overkill Supercharger Systems page.

**************************************

**************************************
June 2022 Update from Will at Overkill - Production and Sales for the Overkill supercharger systems has been transferred to Tracy Lewis Performance in Palmetto Florida. Tracy and I co-designed in 2016/2017 in equal partnership the original Camaro supercharger systems to be sold through Overkill and his shop has been a close affiliate ever since. I am confident that his manufacturing skills and connections in the industry can overcome the unprecedented supply chain disruptions that Overkill had faced this past year and bring these supercharger kits available for sale once again to our enthusiastic customers looking to make some serious horsepower improvements with their 3.6 vehicles. Overkill will remain associated with the kits in a supportive role and as the tuning provider.


This is where you ll find additional components to upgrade your Overkill supercharger system, plus select replacement parts that may be needed several years down the line.