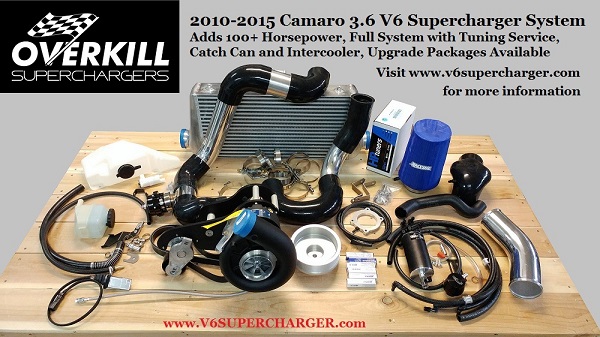 Welcome to the Overkill Supercharger Systems product page, specializing in the GM 3.6 V6 engines. Find your vehicle and click below for information on our Vortech based supercharger systems for your car. Pay attention to the vehicle platform and the year range, particularly on the Camaros, to ensure you see the correct information for your car.


Black Friday 2020 Deals are UP! See each individual vehicle pages, save $400-600 plus $1 shipping


This is where you'll find additional components to upgrade your Overkill supercharger system, plus select replacement parts that may be needed several years down the line.